Sports Physician - Co-Medical Director Qsportsmedicine
Richard is a Sports Physician specialising in sports, musculoskeletal and exercise medicine.  He graduated from medicine at the University of NSW in 1996 and following further study became a fully qualified GP in 2001. In 2005 he completed his fellowship with the Australasian College of Sports Physicians. He received the award for the most outstanding candidate in 2004.
Richard is trained in the management of all sporting injuries with a personal interest in the football codes (Soccer, AFL, Rugby Union and Rugby League), Basketball and the Performing Arts. He is currently consultant to Netball Queensland. He has completed research in Aprotinin for the management of tendon injuries and this is one of Richard's interest fields.
Richard currently consults to the Wallabies, QLD Firebirds, Cirque du Soleil and QAS Sailing.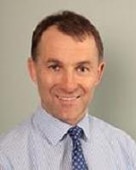 Sports Physician - Co-Medical Director Qsportsmedicine
Mark qualified in London in 1984. He spent 7 years in rural general practice in Alice Springs, before undertaking his specialist fellowship training for the Australasian College of Sports Physicians and Exercise Medicine (ACSEP) at the AIS in Canberra.
Mark is an experienced Medicare recognised specialist in sports, complex musculoskeletal and exercise medicine. Mark is further sub-specialised in non-operative spinal conditions and is skilled in CT guided spinal injections (see website www.qspinal.com.au). Mark receives spinal referrals from GPs, spinal/neurosurgeons and physiotherapists.
Mark ia also an expert in diagnosing and treating complex non-operative musculoskeletal conditions such as pelvic, hip and shoulder pain. He is trained in interventional ultrasound guided interventions, to complement the management of most musculoskeletal pathologies.
Current Appointments:
State Medical Officer - Queensland Bulls, Queensland Fire and the Brisbane Heat.
Medical Director - National Cricket Centre, Brisbane.
Chief Medical Officer - The Australian Diving Team
Committee Member - ASDMAC (Australian Sports Anti-Doping Authority), Commonwealth Govt., Canberra
Registrar Clinical Training Supervisor- ACSEP
Specialist Sports Physician - Cricket Australia Cardiac Panel.
Past appointments have included:
Medical Director - ICC Women's World Cup Cricket (2020)
Australian Men's Team Doctor - Australia v Pakistan (2018), Dubai.
Australian Men's Team Doctor - T20 Triangular Series - Australia, NZ and England (2018).
Australian Men's Team Doctor - Australian ODI World Cup Cricket Team (2016), India.
Medical Director (QLD) to the Cricket World Cup (2015)
Team Doctor - Triathlon Australia, Rio Olympic Games (2016)
Chief Medical Officer - Australian Triathlon Team (2008-2016) and the Australian Softball Team (2000-2016).
Senior Honorary Research Fellow - Musculoskeletal stem cell therapies, the Mater Medical Research Institute, Brisbane.
Honorary Research Fellow - Translational Research Institute (QUT) and Brisbane & Royal Brisbane and Women's Hospital, Brisbane.
Team Doctor - Brisbane Roar Football Club, Queensland Reds Rugby Union team, and Queensland Firebirds Netball Team.
Sports Physician Registrars
Dr Chris Thomas has recently returned to Qsportsmedicine. He graduated from the University of Queensland in 2006, before spending time in orthopaedic, trauma and neurosurgical units at the Princess Alexandra Hospital. Prior to starting specialty training in sport and exercise medicine through the Australasian College of Sports and Exercise Physicians (ACSEP), he spent time gaining experience in exercise medicine and sports related trauma.
Professional History
2019 Junior Wallabies Team Doctor, Rugby Australia
2016 - 2017 Team Doctor, Queensland Reds
2012 - present : Wallabies Match Day Doctor
2017 : Co Tournament Director Duco 10s
2014 - 2016: Assistant Team Doctor, Queensland Bulls and Brisbane Heat
2015: Tournament Doctor, Asian Soccer Cup
2015: Tour Doctor, Australia A Cricket team
2014 - 2015: Match Day Doctor, Queensland Reds
2013 - 2015: Australian Schoolboys Rugby Union
2013 - 2014: Team Doctor, Queensland Firebirds
2011 - 2014: Tournament Medical Director, Sevens World Series Gold Coast
Norths Devils Rugby League
Queensland Firebirds
Broncos u20
Greater Western Sydney AFL – interstate coverage
GPS Rugby Club Doctor
Having been a former State and National level swimmer, he has a keen interest in water sports related injuries. He also specializes in the management of acute and chronic musculoskeletal injuries, shoulder, knee, foot and ankle pain, as well as tendonopathies and basic fractures.
Dr Thomas is actively involved in research and has published in peer reviewed literature at an International level. He has presented talks at a local and state level with respect to tibial plateau fractures, meniscal repair techniques, Lis Franc and syndesmosis injuries.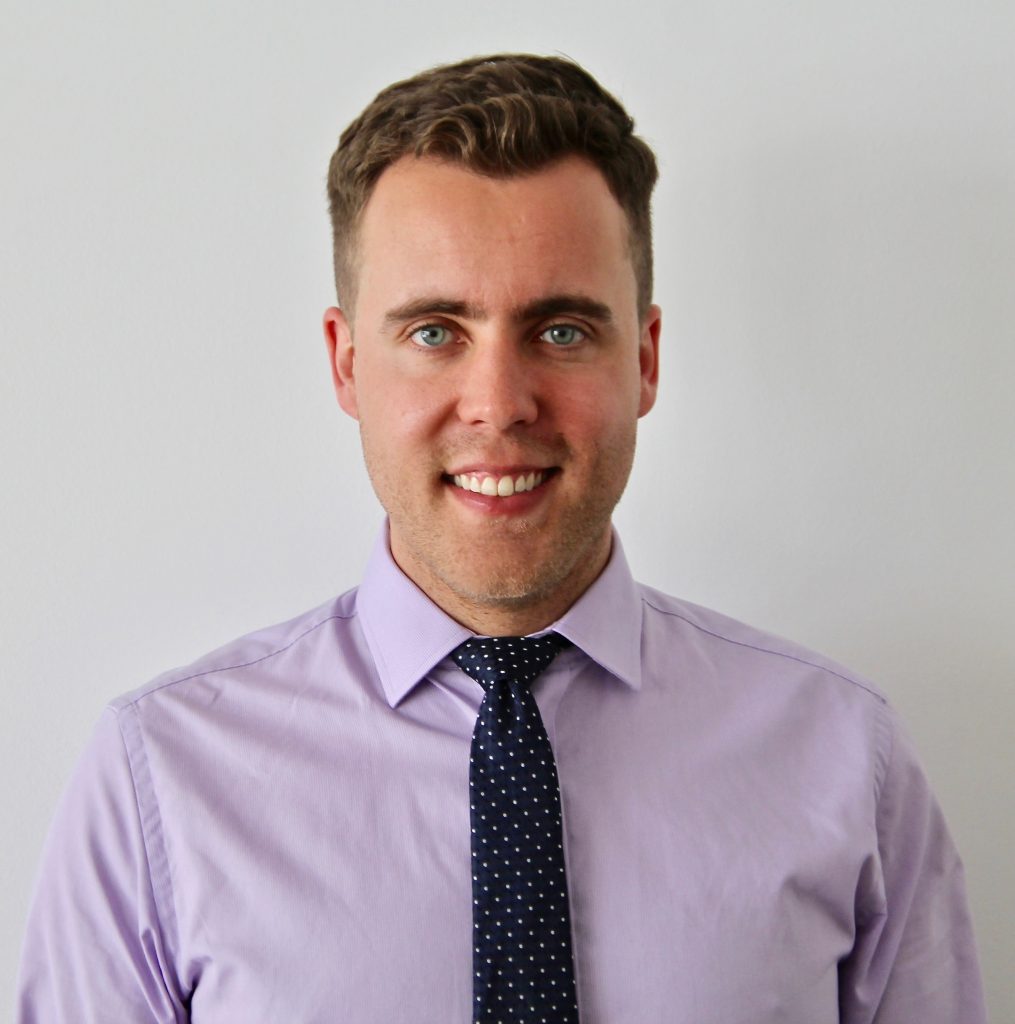 Dr Martin Smith is a Senior Sports and Exercise Medicine Registrar at QSportsmedicine.
Dr Smith graduated from the University of Nottingham in the UK, before completing his initial two post-graduate years working in the NHS. He then moved to Australia to pursue a career in Sports Medicine and was initially based on the Gold Coast. He spent time training in Emergency Medicine and Orthopaedic Surgery to give him vital skills required for Sports Medicine, before enrolling in the Australasian College of Sports and Exercise Physicians training program.
Martin is actively involved in education and research. He is currently undertaking research into exercise prescription for patients following cardiac events, as well as the management of ACL injuries and has previously conducted research into inherited cardiomyopathies, as well as sports-related hand and ankle injuries. He coordinates regular educational programs for Queensland-based physiotherapists and doctors on musculoskeletal conditions.
Martin is the Chief Medical Officer for the Queensland Academy of Sport Rowing program and the Team Doctor for the Brisbane Roar A-League team, Brisbane Roar Academy team and the Young Socceroos (Australia under-20s Soccer Team). He has worked in a wide range of sports and his past experience includes:
Queensland State of Origin – Assistant Doctor 2017-2019
Gold Coast Titans - Team Doctor 2018-2019
Queensland Reds Academy Doctor – 2019-2020
The Wallabies – Concussion and Head Injury Assessment Doctor 2017-present
Queensland Reds – Concussion and Head Injury Assessment Doctor 2017-present
Indigenous All-Stars Women's Rugby League Team - 2019
Gold Coast Commonwealth Games 2018 – Rugby 7s Tournament Doctor
Brisbane Bullets Basketball – Team Doctor 2016-2018
Brisbane International Tennis Tournament – Assistant Doctor 2017
Brisbane Global 10s Rugby Union – Tournament Physician 2018
Brisbane City NRC Rugby Union – Team Doctor 2017-2018
Easts Rugby League – Team Doctor 2018
Easts Rugby Union – Team Doctor 2017
Morningside Panthers Australian Rules Club – Team Doctor 2016
Martin enjoys helping anyone to rid themselves of their musculoskeletal problems, from athletes to those who don't regularly exercise, but are prevented from doing what they want by pain or dysfunction. He specialises in the management of acute and chronic musculoskeletal injuries, as well as low back, shoulder and knee pain.
He is looking forward to helping you on your way to recovery today.
Mark is a Sport & Exercise Medicine Registrar on the Australasian College of Sport and Exercise Physicians (ACSEP) Specialist Training Program. In 2020, Mark worked at the Australian Institute of Sport (AIS) as the ACT Academy of Sport (ACTAS) Medical Officer. After completing basic surgical training, Mark spent four years as an Orthopaedic Registrar, before being drawn to Sports Medicine. Mark continues to assist at Orthopaedic operations. 
Mark has provided medical care for a range of elite sports, including Rowing, Rugby Union, Rugby League, Australian Rules Football, Soccer and Netball. Mark was the Rowing Australia Doctor for the Tokyo 2020 Olympics, as well as the Club Doctor for the University of Queensland Rugby Club in their 2021 premiership season. Mark is the Club Medical Officer for the inaugural Gold Coast Titans NRLW. 
Mark's clinical interests include the management of hip, knee and shoulder arthritis and sporting trauma, exercise-induced leg and groin pain and spinal conditions. Mark has an interest in regenerative sports medicine, including platelet rich plasma for arthritis and tendinopathies. 
Dr John Ward is a Sports and Exercise Medicine Registrar at Qsportsmedicine.
Dr Ward graduated from the University of Auckland in New Zealand. He spent his initial two post-graduate years working in Auckland before moving to the Gold Coast to work in Emergency Medicine. He has extensive experience in Emergency Medicine and Orthopaedics. He has become a fully qualified GP through the Royal Australian College of General Practitioners and has completed his Masters of Sports Medicine through the University of Queensland.
Dr Ward's passion for sports started from a young age. He grew up playing representative rugby union and is heavily involved in rugby league in Queensland.  He is the head doctor for the Gold Coast Titans, the Burleigh Bears rugby league club and the NRL All Stars.
Dr Ward enjoys seeing patients of all ages with a focus on the patient as a whole with general exercise health advice, cause and prevention of injuries and the management of acute and ongoing painful musculoskeletal conditions.
Assoicate Sports Dietician
Fiona is committed to an individualised, practical, needs centred approach to assisting BOTH athletes and non-athletes of all stages and ages maximise their performance and life enjoyment through nutrition education. She has lots of life and training experience and can empathise with clients and their families; ensuring together they find practical solutions to fit easily within the client's lifestyle or training schedules, thus making them sustainable and easy to implement.
Fiona utilises the latest research and evidence bases to find practical workable solutions for clients which are sustainable in their lifestyle and loves motivating people towards their goals. She believes that no goal is too small or too insignificant; and her passion is helping people through nutrition to achieve their full potential; be it in their 1st fun run, school cricket match, club rugby game, 20th Ultramarathon or wanting to ensure they are eating the best possible diet for their stage of life or medical condition.
She is passionate about life in general but especially: Endurance sports (marathons, ultramarathons, ironman/half ironman triathlons, cycling) Team sports (cricket, rugby, AFL) Adolescent nutrition, especially educating around sport & healthy eating –it is a gift for life Disordered eating/weight loss/obesity/food intolerances/diet choices.
From Fiona: "I believe food is meant to be enjoyed! Your body will love you and perform for you if you eat a balanced, healthy, colourful, varied diet. Most foods and drinks can be consumed in moderation and healthy eating does not equate to restrictive eating or "dieting". I have personally experienced and seen in many of my athletes AND non- athletes the training, energy and lifestyle benefits of a healthy balanced diet and firmly believe that no matter who you are you cannot out train or outwit a poor or unbalanced diet, in the end it will catch up with you!"
For more information please visit her website - www.foodandmovement.com.au